Utility-Focused Projects on Cardano, Part 3: Wild Tangz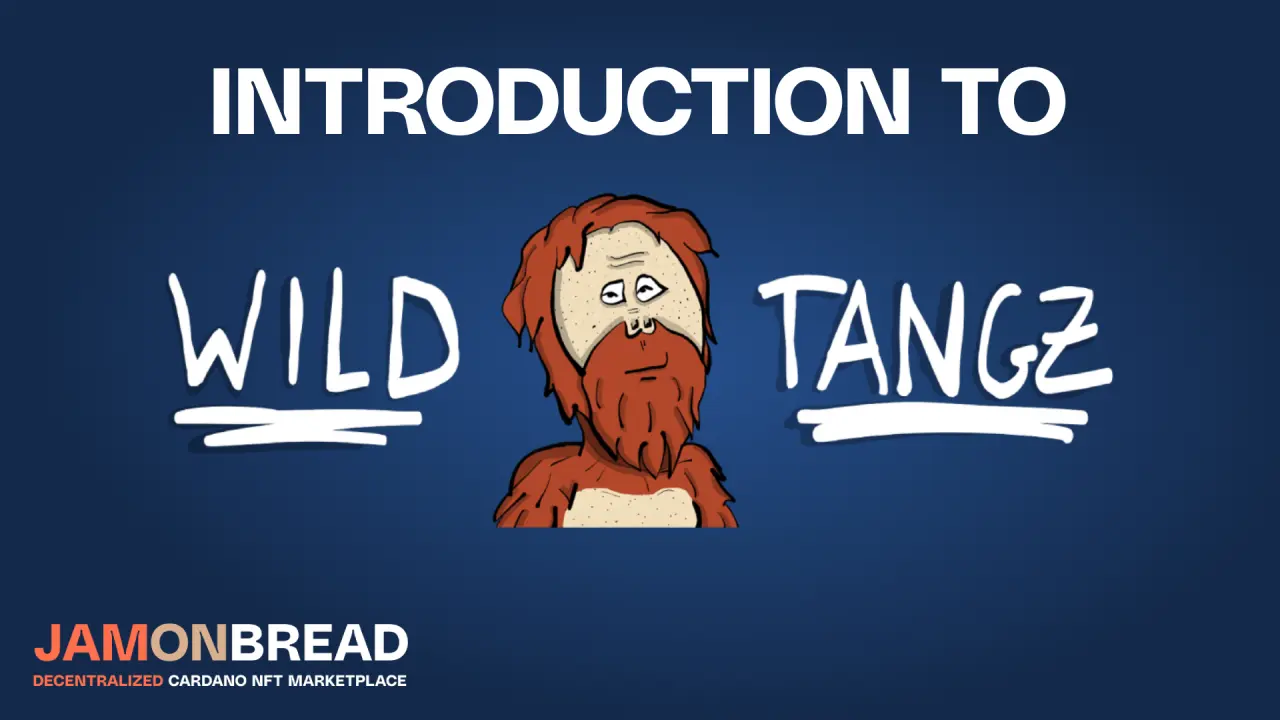 Collections 09.11.2023
Utility-Focused Projects on Cardano, Part 3: Wild Tangz
In this article we are going to explore Wild Tangz - a utility focused Cardano NFT project. In previous articles focusing on utility projects we dove into Goofy Gophers Mining Club, Toolheads, Poki, Jelly Cubes and Tappy by TapTools. You can read more about them on following links:

Introduction to Wild Tangz
Website: wildtangz.com
Twitter: @WildTangz
'Hand-drawn, unique, orangutan NFTs that give holders free mint services, mobile apps, chat support, and more. Built on Cardano and always open-source.'
Wild Tangz launched in June 2022 with the mint of their series 1 collection of 4444 Wild Tangz and got sold out just under one month later. The project was co-founded by iOddestHumanDad who is the developer and artists, and Spex who focuses on the product and promotional side of the project. Later Wild Tangz released the collection 'The Buffoonery'' of 100 NFTs and 2 art collections as Ordinals.
Since day 1, Wild Tangz have always been utility focused and as they launched the introduced free of charge user-friendly minting service for 1:1 NFTs, which was just the first one of many other utility features they have built since.
Utility of Wild Tangz
The team has released three open-source tools for anyone to use without the need for owning a Wild Tangz NFT:
NFT Art Generator - Python code for generation of an NFT collection from layer assets. The code is easy to use for anyone with basic Python knowledge, allows the user to set rarity, uploads images to IPFS and even checks for similar NFTs within the collection

Twitter Listing and Sales Bot - Open Source code to create Twitter bot reporting on new listings and sales within a collection

dApp Javascript Library
Owning a Wild Tangz opens the door for holders to several helpful tools from the 'Tangz Tools'' workshop. Let's look into some of them:
Initially they started with the mentioned 1:1 mint tool, later built a burn tool upon that to allow to get rid of unwanted NFTs that people minted themself.

To further expand their mint tool, Wild Tangz has built a vending machine-style minting platform allowing holders to mint up to 500 NFTs at a time per each Wild Tangz NFT held (Vending machine sends random NFT from the collection upon receiving the asked amount).

Another helpful Tangz Tool that was launched is the NFT Sweep Extension (bulk NFT purchaser), which was actually the first of its kind on Cardano. It gave holders the advantage to buy multiple NFTs, even under different policy IDs, in one transaction on selected Cardano NFT marketplaces.

Mobile App with Widgets - holders can download both iOS or Android applications to display NFTs held in their wallet on mobile desktop through a widget. Holders with 3 or more Wild Tangz have access to a portfolio valuation tool to keep track of how the total value of their wallet develops. (possible thanks to TapTools valuation).

Additionally Wild Tangz offer holders of at least 20 holders a custom submit API also known as Custom nodes. Those can help during a time when public nodes (such as wallet nodes) are under high traffic. Transaction may reach the blockchain faster this way.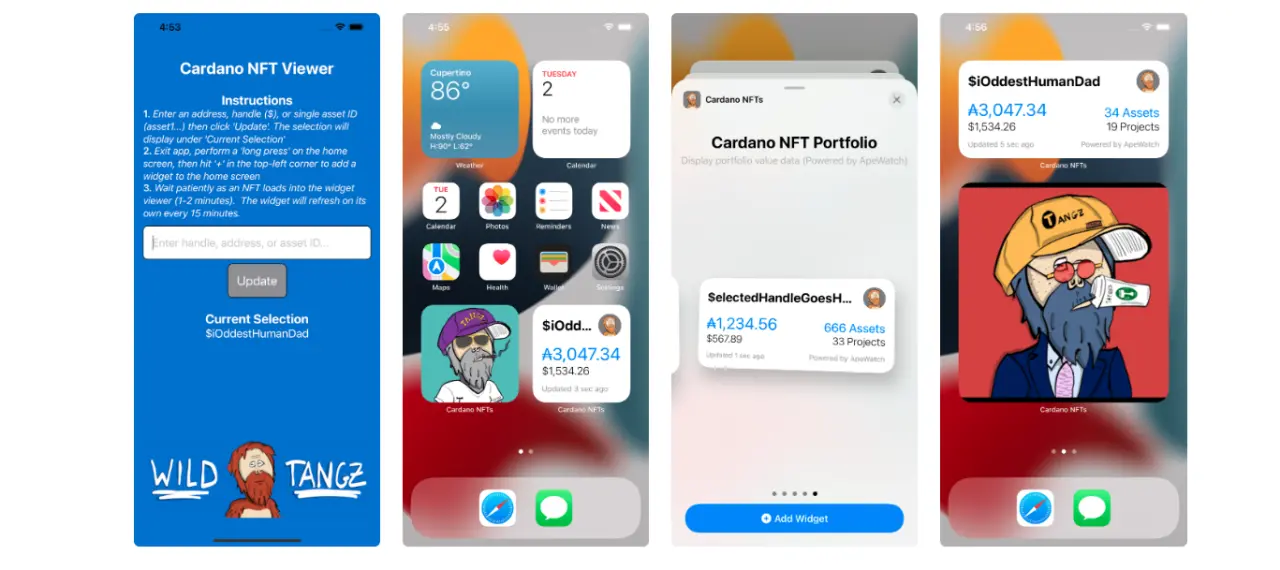 Those are some of the tools built by Wild Tangz for Cardano. Another interesting tool by the team is Ordinals Inscriber that allows to inscribe NFTs on Bitcoin. Access to all those tools is available for Wild Tangz Series 1 holders, some of the features require holding just 1 NFT, others are available while holding multiple. You can read more about all tools in their Documentation.
Utility is not the only thing Wild Tangz offers - over the last year Wild Tangz have built a community and their name got known in the space.
Wild Tangz Series 2
Wild Tangz have announced just recently a mint of their Series 2 collection drawn by allegedly the best artist in the space that is *coming soon*.
So far just a few point were announced:
Same $25 USD price they launched with

Wild Tangz holders will get priority and/or discounts

Brand new, unified, minting platform/experience
More info will be released through their socials.
Conclusion
Wild Tangz, an utility-focused project with fully doxxed founders and many tools available not only to their holders but also open-sourced for the entire Cardano space. Over the past year, they have established a proven track record of building useful tools. Some of the open-sourced tools include the NFT Art Generator, Twitter sales and listing bot, and dApp JS Library. People holding their NFTs can enjoy easy-to-use minting tools for both 1:1 art and collections, a mobile app with portfolio valuation, and an Ordinals Inscriber. With their new upcoming Series 2 mint, people can look forward to an art update that might attract a new wave of holders into the project.
Disclaimer: This article provides general information and summary of the project. By no means should not be construed as financial or investment advice. Collecting and investing in tokens should be approached with careful consideration and research.