Utility-Focused Projects on Cardano, Part 2 - Toolheads & Jellycubes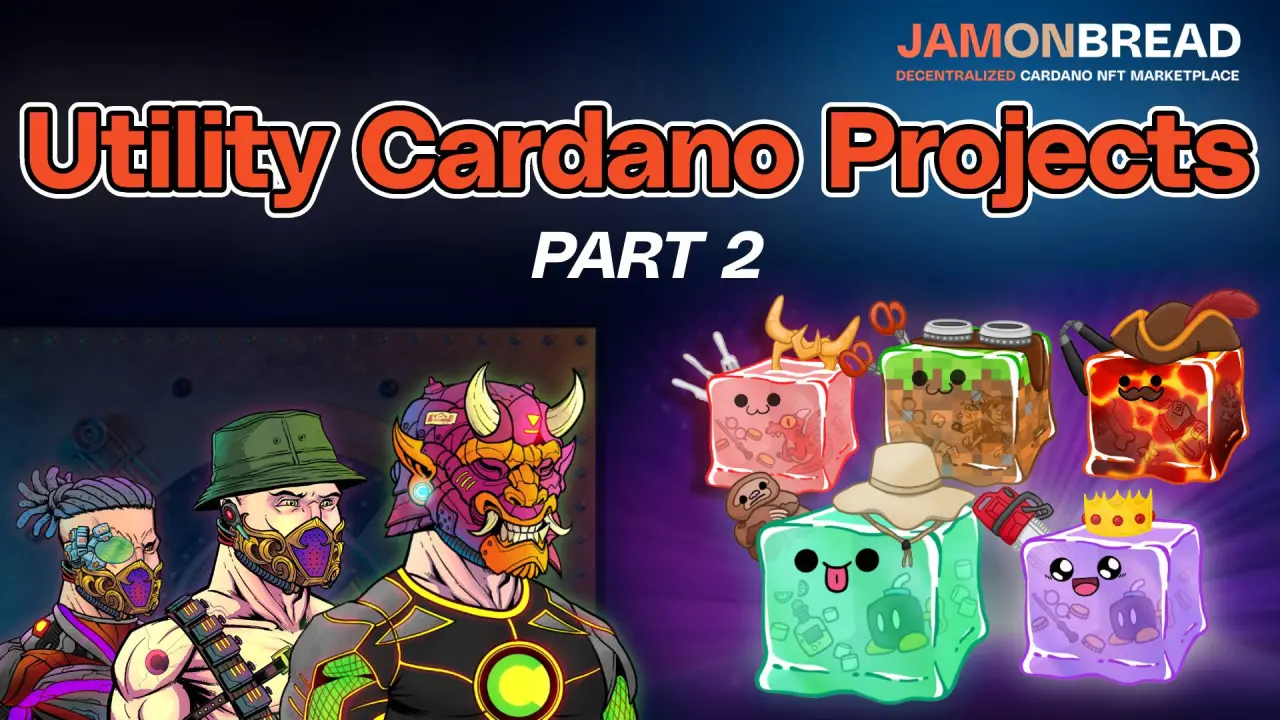 Collections 05.10.2023
In the previous article we have covered 3 exciting utility projects on Cardano - Goofy Gophers Mining Club, Tappy by TapTools and Poki Portfolio Pass. In today's article we will continue introducing more utility projects. During this crypto and NFT bear market utility seems to be the number one thing which people are after. Let's dive right into it.
Today we'll introduce utility focused projects on Cardano and give you an insight into what they do and what benefits they may bring you.
Toolheads by CNFTtools
Toolheads collection was brought by the well-known team behind CNFT.tools - Cardano NFT market aggregator, rarity platform, and valuation tool. The collection was drawn by the talented artist and illustrator Brian Allen, known for working with Metallica and being the artist behind Zombie Chains, an early NFT project on Cardano. Toolheads were crafted and accompanied with a dystopian cyberpunk narrative lore, adding depth to the collection.
All Toolhead holders have access to CryptoTrack, a real-time analytics platform that's still in the works and will track DEFI, NFTs, SWAPS, and MINTS on Cardano. Which hints CryptoTrack is going to be a platform similar to what TapTools is currently.
On top of that, $TOOL is introduced as the community token from CNFT Tools, which seems to be going to play a major role in the CNFT.tools ecosystem. People can earn $TOOL by staking to the TOOL ADA stake pool. Additionally, holders can increase their staking rewards by staking their NFTs.

Toolheads team introduced a unique vault staking mechanism where Toolheads NFTs are staked directly into Vaults (collection of 330 NFTs), creating a collective effort to maximize $TOOL earnings. Vault owners can strategically attract others to stake with their vault to maximize their $TOOL earnings. Each Toolheads NFT has one of several roles as part of its metadata, which also plays a crucial role in vault staking.
To complement the compelling lore, art, access to CryptoTrack, and the unique staking mechanism, the CNFT.tools team has also developed Toolbot - a Discord bot that provides real-time updates on sales, purchases, and wallet activities to help individuals stay well-informed in the Cardano NFT ecosystem. Furthermore, CNFT.tools team has created the ToolBot Chrome Extension for quick access to rarity rankings and the NFT drop calendar.
The Toolheads collection was minted at the end of August 2023, with a lot of thing planned for the future. The unique staking mechanism has garnered significant attention, and the launch of Toolheads has been highly successful so far, with the floor price jumping from the mint price of 295 ADA to a whopping 900 ADA in just one month. It's going to be exciting to watch how the CNFT.tools team progresses with all the utilities planned for their collection!
Jellycubes by Block Investment Group
Block Investment Group was originally launched as an alpha group on Cardano, sharing potential NFT and DeFi plays, not only on Cardano. BIG is led by Jason and his team, who have proven themselves as true innovators in the space.
The main collection by BIG is Jellycubes, which grant access to the BIG Discord group and their entire ecosystem of tools and networks. The collection consists of 2600 NFTs with a current floor price of 5300 ADA.

BIG members can benefit from in-depth NFT project analyses, trading opportunities, NFT market updates, price movement monitors, custom nodes, whitelist collaborations, and a network of individuals with the same goal - making educated decisions to profit during all market phases.
Since its inception, BIG has demonstrated that it is not just an alpha group and has brought many innovations to the Cardano ecosystem. To name a few - they came up with unique NFT mystery chests that contain other NFTs or tokens with varying values - you can test your luck and open those to see what you've got inside. They built this new technology on Cardano in collaboration with Brave Dogs - another utility-focused project.
So far, there have been three drops of mystery chests in collaboration with different projects - Stag Alliance and Goombles and all were a big success in the community.

For founders and project leaders, BIG offers a special launchpad service that provides advice from Jason and the team.
Just recently, BIG has announced Jelly Chunks - a unique mechanism that seems to turn NFTs into $JELLY tokens. What BIG is working on is combining all the benefits of both NFTs (community, art, branding) and fungible tokens (liquidity) while addressing the issues they have, such as reduced liquidity for NFTs or a lack of branding and utility with fungible tokens.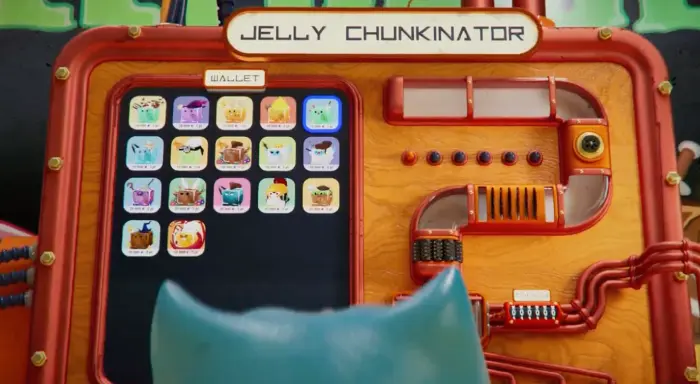 Essentially, they are creating a mechanism to convert either Jellycubes into a utility token or vice versa, their utility token into NFTs, allowing people to benefit from both the worlds of NFTs and fungible tokens.
While this mechanism makes a lot of sense, nobody has come up with this in the Cardano space yet. They are launching this unique mechanism exclusively for Jellycubes, with the potential for other projects to utilize their technology in the future.
Coming up with all these new ideas proves BIG is a leading NFT project on Cardano for a reason.
Conclusion
The utility-focused projects on Cardano, Toolheads, and Jellycubes by Block Investment Group, showcase the growing innovation and creative thinking within the Cardano NFT space. Toolheads' integration of CryptoTrack and unique staking mechanisms provides value to NFT holders, while Jellycubes' pioneering approach to bridging NFTs and fungible tokens opens up new possibilities.