Unveiling Utility-Focused NFTs on Cardano, Part 1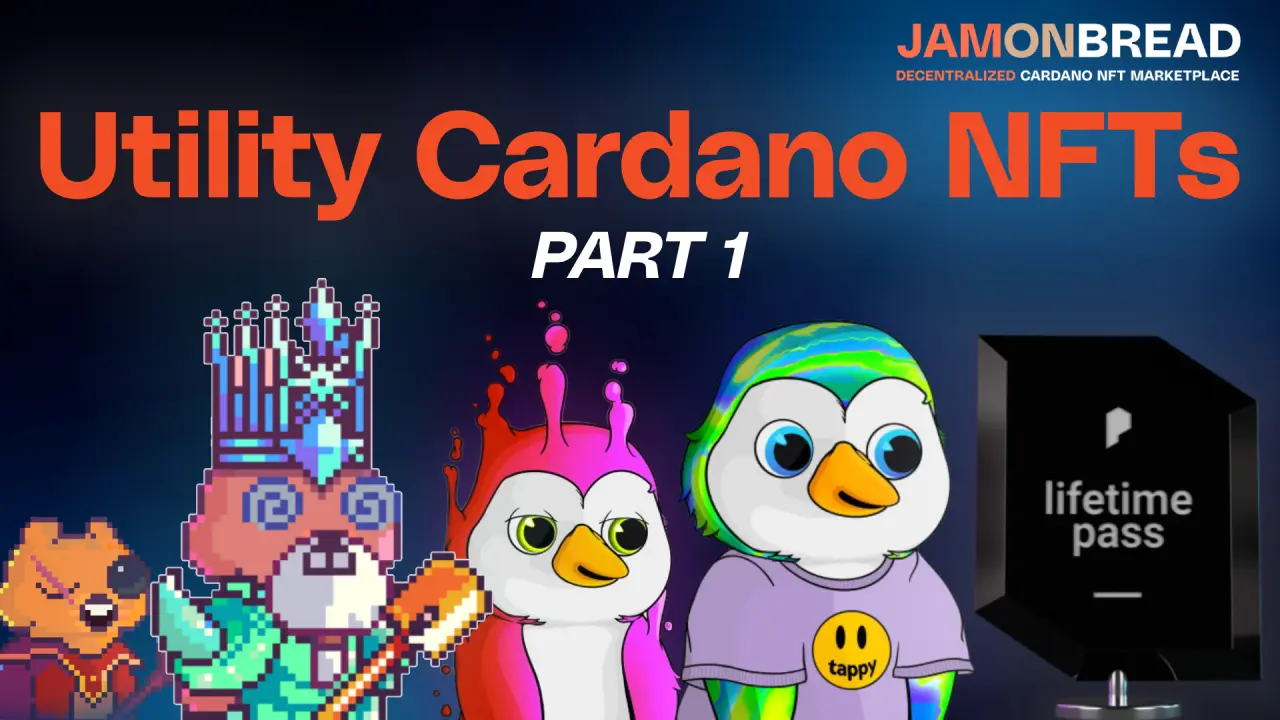 Collections 28.07.2023
In the world of NFTs, projects focus on various scopes to cater to diverse interests. From PFP (Profile Picture) projects for digital identity representation to NFT-based games and bridging the gap between real-world and digital art, the possibilities seem endless. Some projects concentrate on storytelling, while others are building virtual metaverses with digital real estate. Among these, utility-based projects stand out, especially during bear markets, offering real-world connections and tools to navigate the NFT and DeFi ecosystems more efficiently.
Today we'll introduce three utility based projects on Cardano and give you an insight into what they do.
Goofy Gophers Mining Club
The core concept of the GGMC project is tied to real-world cryptocurrency mining. An impressive 90% of mint revenue was used to buy ASIC miners, making it unique in the Cardano and NFT space. Cryptocurrency mining typically demands a high initial setup cost, which discourages many people from participating. However, GGMC allows individuals to dip their toes into mining by simply purchasing GGMC NFTs. The revenue generated from mining is then split to fund the project, acquire additional miners, reward holders, and contribute to the special Kingdom treasury.
To add an element of fun, GGMC offers several NFT classes, each with unique benefits. For example, Royals may tax all holder payouts with a 3% tax, while Merchants receive 50% of secondary market royalties. Miners enjoy boosted payout rewards, and the list goes on.

Tappy by TapTools
TapTools is an analytical platform for DeFi and NFTs on Cardano, providing essential information for traders dealing with fungible and non-fungible tokens. The platform offers a comprehensive range of features, including charts, portfolio tracking, trending tokens, holder count, volumes, trade history, and much more.
TapTools has become a daily destination for collectors and traders on Cardano. While the platform is free for everyone, owning one of their NFTs from the Tappy collection unlocks access to the PRO version until August 2024. For those seeking lifetime access, owning five Tappies will grant them the coveted privilege.
The PRO version boasts advanced features like wallet profiling, wallet watchlists to follow successful traders efficiently, and insights into NFT and token inflow/outflow. If you're serious about token and NFT trading, the PRO version might just be the tool to elevate your trading game.

Poki Portfolio
As the name suggests, Poki Portfolio is a mobile and web app designed to monitor both your NFTs and fungible tokens, offering valuable insights into your portfolio's performance. With its user-friendly interface, Poki Portfolio has become an essential tool for collectors.
The basic version allows you to connect one wallet and access analytics such as wallet value, pie graphs, asset liquidity, diversification, top gainers, and more. By owning a Poki Portfolio NFT, you unlock the PRO version, enabling you to add unlimited wallets, access portfolio history, receive mobile app notifications, and calculate the value of NFTs listed or staked on various platforms. All those features make Poki a great tool to keep in your mobile to monitor the changes in your NFT and DeFi portfolio.