More than JPGs: Interview with The Deadly Sins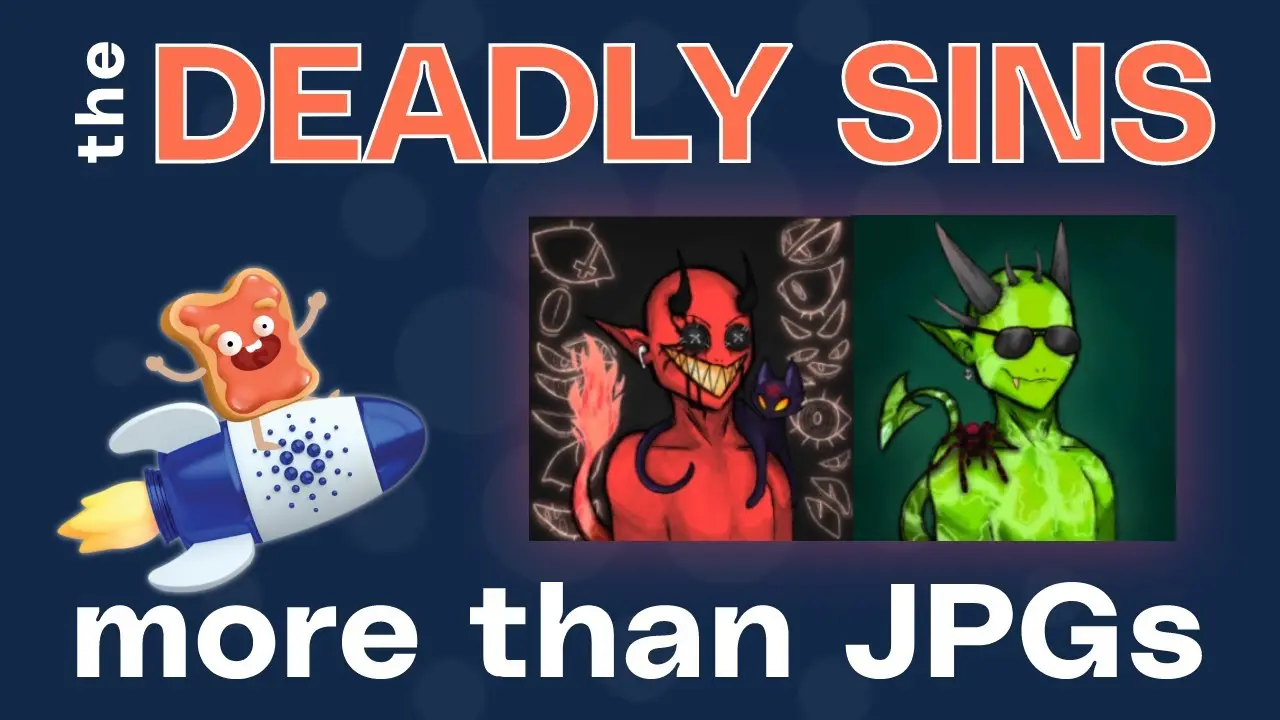 Collections 23.03.2023
Interview with Zora from The Deadly Sins
We had an interview with Zora from Deadly Sins. We asked him 10 questions to bring you more insights straight from the creators. Let's jump right into it. Also, you can watch the video HERE.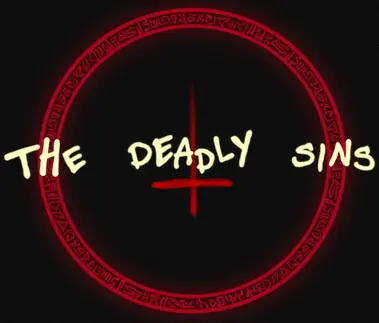 1. Can you give us a quick 30 second overview of The Deadly Sins?
We're building a lore driven social hub game that will have multiple aspects connected to the Cardano network. The game is based in a place called The Overworld, and it will host group quests, arena battles and general fun social activities or games. All powered using Unreal Engine 5. The Currency used in this game is a very own Native Token $ETERNAL, which will be used for various in-game activities, including of purchasing or crafting Overworld items for instance. We are partnered with a professional game development studio from Sweden and a landmark being developed named Hell's House.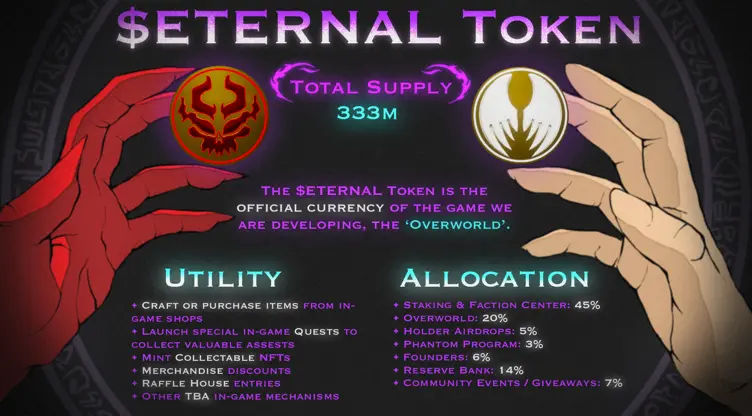 2. What utility or benefits come with owning those NFTs?
The main utility of our OG Deadly Sins collection is having full access to all the features and perks you will find within the Overworld. You will be able to download its 3D avatar and play it in any supported engine. Additional perks include adding a tunnel on our staking platform. Holders of our NFTs have access to only community events with generous prizes and the ability to help shape our lore and other ventures that our project takes.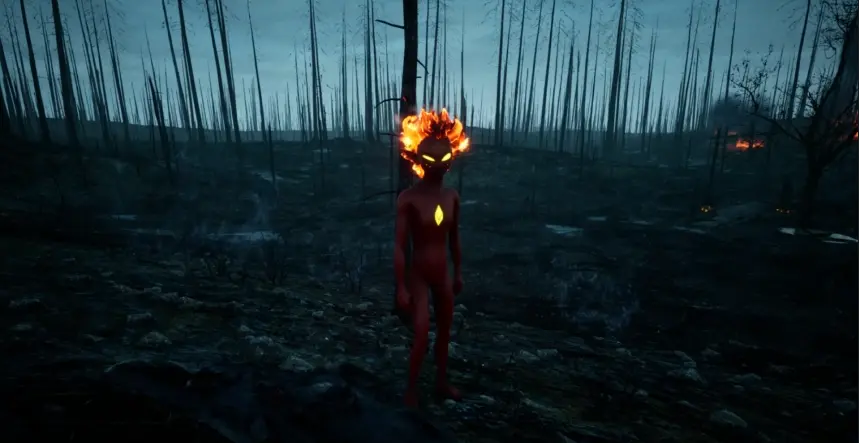 3. How did you come up with the idea?
My favorite childhood game was Club Penguin. I remember loving the social aspects to it and the adventures you can take. I thought, why can't I add more of a mature focus and create a world having similar aspects whilst making use of the Cardano network. I thought it would be an awesome idea having quests in it, whilst using different features like the $ETERNAL Token. Gamifying it and having theme that works with more mature audience. What helps make anything of this possible is having the Overworld as the foundation and all the strong connections we have in the gaming industry with the amazing community behind us.
4. What is the team behind The Deadly Sins?
We're a strong team of three. We're full doxxed with Ted Nation. My real name is Ethan, but I go by Zora in Web 3. I'm the developer and project director for The Deadly Sins. I studied computer science and AI at University. Amy, who goes by Fana, is the digital artist of The Deadly Sins and she's also the creative director. She studied graphic design at university. She is very skilled at turning ideas into a visual reality. Then we have Solomon who goes by Sollie. He's a marketing manager, networker and social media expert. He has been really amazing and innovative with ideas to bring non-redundant utility to this space and to our project.
5. What was the greatest obstacle?
We minted back in June of 2022. We were one of the very few projects which actually sold out in that timeframe. However, a couple of months in, our floor was half below mint price and the energy in the chat wasn't great. We did really struggle back then to keep the morale high. We spent our time crafting, building and showing that we're actually serious builders wanting the best for this project. The community really stood up for us and shared what we were doing. We started to get some steam back. The fruits of our labor are just kicking in and passing over a million volume in Ada now. We have a lot to show for and it's just the beginning for us. Our biggest obstacle was getting over that low point and changing the energy in the chat. It was great that our community stuck with us.

6. What outcomes are you proud of the most?
We're most proud of the community we've built and the connections we've made. All the hard work and dedication that has taken our team to get to this point.
7. What can we look forward to in the next 12 months?
Our staking platform just dropped a couple of days ago and we will be gamifying it over the coming months, including the use of Factions which will provide the opportunity to earn more $ETERNAL in team based efforts. We are revamping our website as well with some really awesome interactive features, including of hosting our first $ETERNAL Mints of the Collectible series. This is expected around late March. We have merchandise on the way. We will have more sneak peeks of our game development throughout the early year. We'll be able to host an offline but playable quest to earn a special item redeemable in the form of an NFT, which will help promote our game. We have another mints "The eternal enemies of The Deadly Sins" this year around June, July time, which is essentially one year after we actually minted The Deadly Sins.

8. Are you looking for help in terms of are you hiring or looking for collab?
We don't need any help in the sense of going forward with the development. However we do host weekly Twitter spaces every Saturday, inviting projects to talk about their own vision, their projects and what they're developing. So if anyone's interested, do feel free to open a support ticket in our Discord server and we may put you in, or if it's a project you like, tell the owners to book in with us.
9. Could you tell us something personal?
This is being a life changing experience for all of us in the team in many ways, particularly for Amy. She lost her spark with art a few years back due to drawing things she wasn't inspired by in her schooling. But this project brought her spark back. Drawing in the creative style she loves has been amazing for her. I've been wanting to create my own story. Through this game and community, it's been exactly what I've wanted and it's been really amazing. Meeting the community members in person and see NFT Con in Las Vegas really made all of it so much more real. I can now link faces to the names I see in Discord every day. It has lit a fire in me and I'm really excited for the future. Solomon is a content creator at heart and he runs lots of social media pages successfully. He has loved running our community. He's made lots of close bonds here through this journey.
10. Can you give us some final suggestion for the audience?
We recommend checking out our WIKI, which details all of our project information. Check out our staking platform. By owning just one Deadly Sin, you will be able to participate in the gamified staking with teams, which hasn't been seen before. I'm sure it will be a positive experience with us along with our welcoming community.