Exploring Metaverse Projects on Cardano: Cornucopias, Clayverse, and Pavia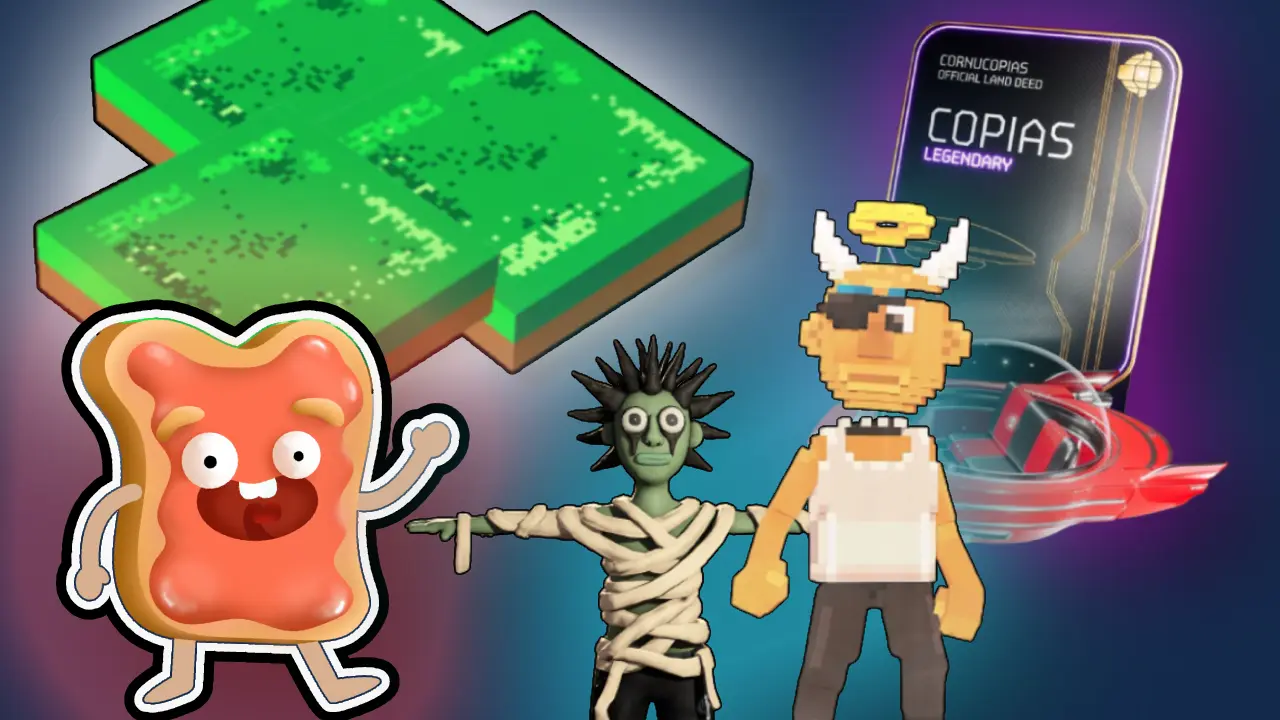 Collections 11.04.2023
Exploring Metaverse Projects on Cardano: Cornucopias, Clayverse, and Pavia
Metaverse projects have been gaining popularity in recent times, and Cardano has not been left out of the mix. Today we are going to dig deeper into three metaverse projects built on Cardano - Cornucopias , Clayverse by Clay Nation, and Pavia. These metaverses have unique features and tools that allow users to create and interact with the virtual environment. Read about metaverses in our previous article.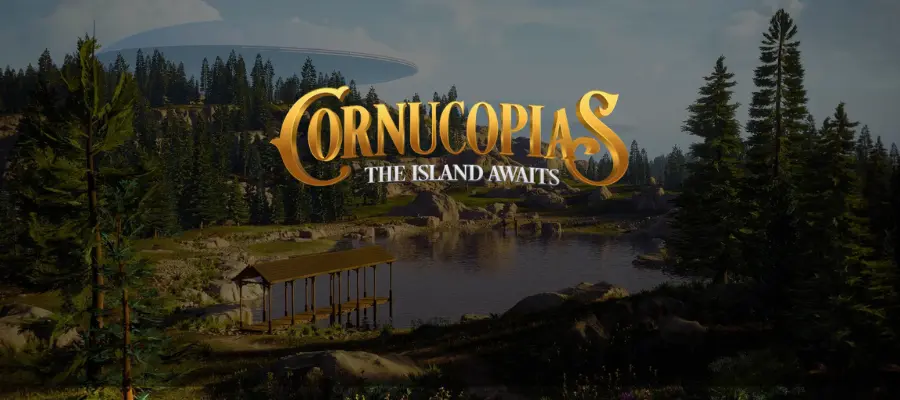 Cornucopias Metaverse
Cornucopias is a massively multiplayer online role-playing game (MMORPG) metaverse accessible through multiple platforms and built on Unreal Engine 5. It aims to empower users to Play-and-Earn, Build-and-Earn, Learn-and-Earn, Stake-and-Earn and Host-and-Earn using the utility token $COPI, as blockchain technology rises. The game is designed to create a cutting-edge metaverse experience through immersive gameplay, exceptional artwork, and innovative economics. The Cornucopias Metaverse is a vast and infinite network of floating bubbles and domes, each with diverse themes and characteristics, allowing players of all ages to engage in a series of mini-games and explore vast landscapes in search of precious resources that can be crafted into valuable items. The game also allows players to own vehicles, land, pets, mounts, and other non-fungible tokens (NFTs) based assets, tradable in a peer-to-peer manner, all hosted in a fun and expanding metaverse.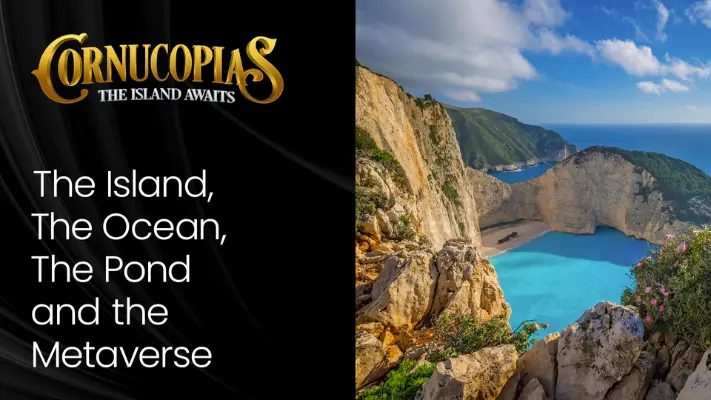 Cornucopias is a true metaverse experience through a decentralized Play-and-Earn system, with each individual player contributing to the Cornucopias' metaverse, and is integral to the construction of the entire in-game eco-system, economy, and community. Players begin the adventure on a Home Bubble, a hub unique to each individual, where property and NFTs can be stored. Themed Zones and City Districts can then be explored, where crypto-powered mini-games can be accessed, skills developed, and challenges completed to successfully acquire Play-and-Earn rewards.
The Cornucopias metaverse has been designed to expand forever as new features and functionality are released. The economy is built on the blockchain, where players can earn $COPI tokens through various types of in-game engagements. The Cornucopias metaverse encompasses a network of floating bubbles, zones, and domes, which house virtual land. They can be owned by users as NFTs in the form of the Home Bubble, District Land Plots, and Custom Domes. Some domes have curated content built by the Cornucopias development team such as The Island, Themed Zones, and The City to provide an engaging in-game experience and rewards.

The game's Play-and-Earn mantra is central to the Cornucopias vision of bringing power and new economics to the player. By playing Cornucopias and its various mini-games, accompanying mobile and browser-based games, the player earns in-game currency in the form of virtual in-game tokens known as Gold. The in-game currency can then be exchanged for $COPI, which has a real-world value. Traditionally, development companies make profits while gamers only spend money on in-game assets that are trapped inside the game. In Cornucopias, players are rewarded with cryptocurrency for contributing to a free-to-play game. NFTs and in-game assets can be owned and are free to sell and trade with other players. Resources exist throughout the Cornucopias metaverse, and are an essential part of the in-game economy. Provided players have the tools required, they are able to find and gather resources like wood, metal, and more.

Staking is a popular way to earn rewards for holding cryptocurrency assets, and COPI tokens are no exception. With stake-and-earn options available for both token staking and NFT staking, players have multiple opportunities to earn rewards based on their staking choices. Rewards for staking COPI tokens include access to exclusive in-game areas, COPI tokens themselves, and NFT rewards that can be traded or sold. NFT staking, on the other hand, allows players to earn rewards for staking specific NFTs and locking them to another NFT. Districts are an important aspect of COPI staking, as land property owners receive a percentage of the district's rewards based on the number of tenants they have. To become a tenant or property owner, players must purchase the appropriate NFTs and stake them to their desired property. Overall, staking offers a unique opportunity for COPI token holders to earn rewards and participate in the Cornucopias platform.
Learn more Cornucopias Metaverse:
Cornucopias has very detailed wiki page where you can learn more about their project, really recommend anyone interested in their project to read through.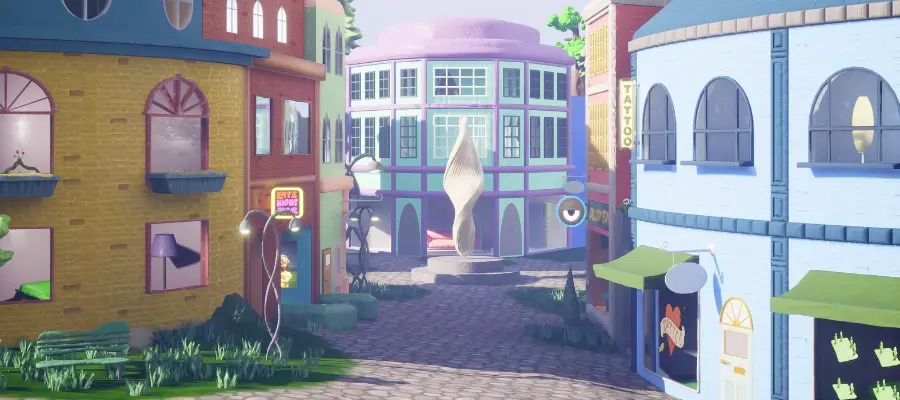 Clayverse by Clay Nation
Clayverse is a virtual world where people can create, connect, and explore in a collaborative community. The vision for Clay Nation is to become a virtual festival environment, with plans to expand and host both virtual and physical arts and culture events accessible to Clay NFT and guest pass holders. Clay has recently announced a collaboration with The Sandbox Game.
The land in Clay Nation is called a pitch, which is available in three sizes: small, medium, and large, with the possibility of merging two or more adjacent pitches together. The maximum height to build on a pitch depends on its size, and the center has the highest point, gradually decreasing towards the edges. The map of Clay Nation is available on the official website, and holders can connect their wallets to view the location of their pitches.
Sonic Village, Underworld, and Baked Nation are the three zones in Clay Nation, each with a unique theme and common spaces:
Sonic Village is the central hub and the first focus of development
Underworld is thematically inspired by Good Charlotte
Baked Nation is a collaboration with Snoop Dogg and Champ Medici
The Pitch² initiative is a way to encourage community-led feedback and turn Clay ideas into action. Proposals are received under two categories: Pitch and Padlock. Additionally, Clay Nation and Good Charlotte NFT holders can download their matching full-body 3D, game-ready, unique avatar for free online by connecting a dAPP compatible wallet or verification with the in-house Discord bot.
In addition to the land available for building, Clayverse provides a suite of tools to help creators bring their ideas to life. will be designed to allow users to create and tailor their virtual spaces and experiences within Clay Nation. The tool will provide a user-friendly interface with a range of intuitive controls for creating and manipulating various assets; structures, objects, landscape features, and other elements of the virtual environment.
Claynation is also developing 'The Stand' which is 3D environment under development. The Stand will serve as a showcase of the first commercial use case and initially will allow holders to purchase complimentary pants for their Clay Nation avatars using fungible tokens. After a successful launch, the pants for Good Charlotte holders will be next priority along with custom pairs and exclusive items. Tools and templates for creating similar commercial experiences will be available to Clay Nation users and partners at a later point.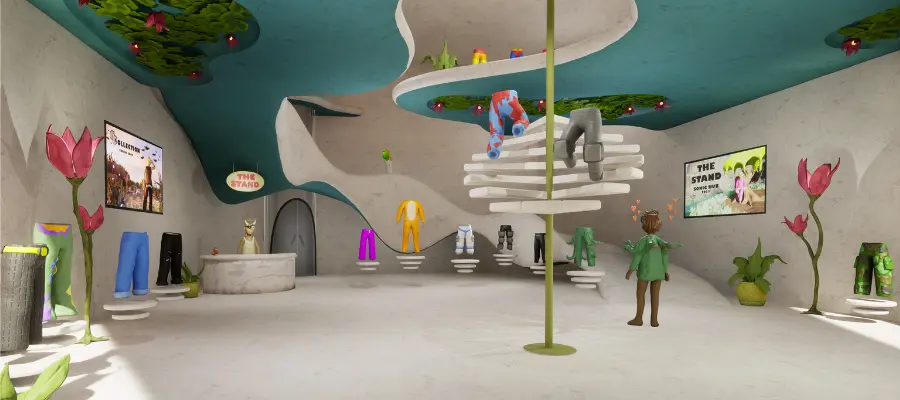 The Stand
In addition to the features and tools mentioned above, Clayverse by Clay Nation also has its own native token called $CLAY. This token serves as the primary utility and governance token within the Clay Nation ecosystem. $CLAY has been designed to be integrated deeply within the virtual environment and will be used for various transactions within the Clayverse.
Learn more about Clayverse by Clay Nation:

Pavia Metaverse
Pavia is a metaverse project built on the Cardano blockchain, named after an Italian town and the mathematician after whom the blockchain was named. It is still in early stages, with landowners unable to visit or deploy content on their land parcels in-game. The project has a total of 100,000 land parcels, each with a unique coordinate indicating its position on the Pavia map.
Pavia aims to have a player-built asset economy in which users can trade their assets on the marketplace in the future. It also plans to provide early public access to the v1 of the official PCA building tool in the near future. The project has a visual representation of the metaverse, the Pavia Map, where investors can make strategic decisions on buying a specific parcel of land at a particular price. The map has an inter-land messaging function that landowners can use to message other landowners on the map.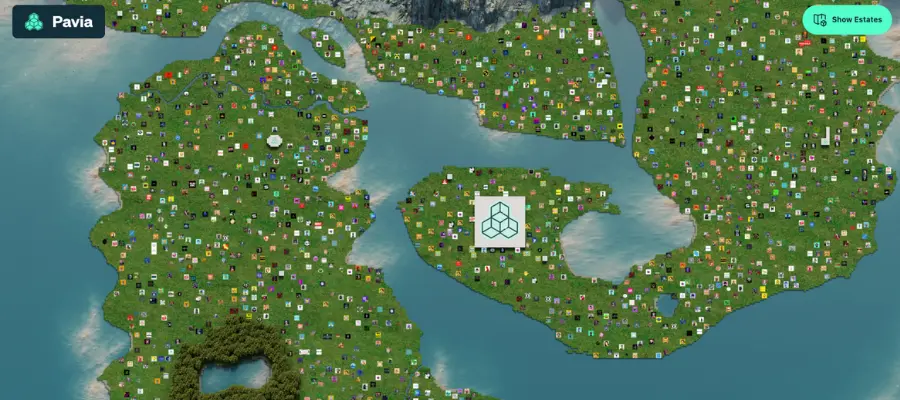 Users can create avatars to represent themselves in the metaverse, and these avatars can be customized with various features, including clothing, accessories, and other items. The avatars will also have unique properties that can be developed and improved over time, making them more valuable and useful in the metaverse.
The project plans to develop various applications and tools that will enable users to create and interact with the metaverse easily. These include a virtual world browser, a development toolkit, and a marketplace where users can buy, sell, and exchange lands and other virtual assets.

Pavia has a long-term vision of creating a sustainable and vibrant metaverse ecosystem where users can participate in a variety of activities, including gaming, socializing, learning, and working. To achieve this vision, the team plans to collaborate with various partners and communities to develop and promote the metaverse's growth.
Learn more about Pavia Metaverse:
Conclusion
In conclusion, these metaverse projects are just a few of the many metaverse projects built on Cardano. They provide an immersive experience for users and aim to create a sustainable and vibrant ecosystem. These projects have unique features and tools that allow users to create and interact with the virtual environment in various ways.